Shoulder Surgeon Melbourne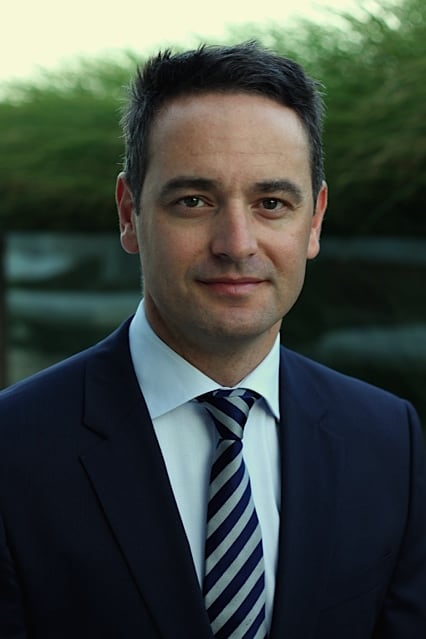 Mr Shane Blackmore has a sub-speciality interest in shoulder surgery having completed two separate fellowships in shoulder surgery. Shane completed a fellowship in London, UK for Shoulder and Elbow Surgery through the Shoulder Unit of St John and St Elizabeth. Training and working with Mr Andrew Wallace from the world renowned Fortius Clinic.
Following this Shane completed an accredited Sports and Arthroscopic fellowship at NYU Langone Orthopaedic Hospital in New York City. It ranks as a top hospital in North America for Orthopaedic Surgery. The focus of his fellowship was arthroscopic (key hole) procedures managing shoulder injuries in patients of all ages. These ranged from shoulder and AC joint dislocations to rotator cuff tears and arthritis affecting the shoulder.
Shane is the Director of Orthopaedic training at the Austin Hospital, a major public hospital of around 25 Orthopaedic Surgeons. Along with this Shane helps to coordinate the Shoulder Interest Group. The Austin has the largest group of fellowship trained shoulder surgeons in Victoria. This group of surgeons meet to discuss advances and current evidence in shoulder surgery, as well present interesting and complex cases for discussion.
Shane manages a wide range of shoulder patients in his private practice including those with Workcover and TAC related injuries.
For commonly performed procedures, as well as rehabilitation protocols for many of Shane's shoulder procedures, see below.
Shoulder procedures
Arthroscopic rotator cuff repair Shoulder impingement and bursitis Shoulder instability
Labral repair
Latarjet procedure
SLAP repairs
Biceps tenodesis
AC joint reconstruction
AC joint arthritis
Frozen shoulder
Pectoralis major tendon repair
Shoulder replacement
Total Shoulder Replacement
Reverse Shoulder Replacement
Surgical Treatment for Shoulder Injuries
Rotator Cuff Tears
The rotator cuff in the shoulder allows a wide range of motion in the shoulder and helps maintain shoulder stability. A common injury to the shoulder is a tear in the rotator cuff, which can either be a partial tear, a small full thickness tear or a complete rupture of the tendons. Tears in the shoulder are unlikely to heal themselves for a number of reasons, and therefore surgical intervention may be required.
The surgical technique used to treat rotator cuff tears is, in most cases, a shoulder arthroscopy through small incisions in the shoulder. Using this minimally invasive technique, Mr. Blackmore uses small surgical instruments to repair the rotator cuff, avoiding the need for open surgery.
Surgical Treatment for Shoulder Instability
In an unstable shoulder joint, the ligaments of the shoulder become loose or unstable as a result of injury or trauma causing dislocation. In some people, the shoulder structure is naturally loose, causing multiple dislocations of the shoulder. As it becomes loose, the head of the upper arm bone (humerus) has a tendency to slip out of the socket, causing either partial or full dislocation. The supporting structures in the shoulder (ligaments, tendons and cartilage) can become damaged, and contribute to instability.
Mr. Blackmore will make a diagnosis through imaging, examination and various testing of the shoulder, and you may subsequently require surgical treatment. During your initial consultation, Mr. Blackmore will discuss the different kinds of surgery with you, including a Bankart repair and capsular shift.
Shoulder Replacement Surgery
There are many reasons as to why Mr. Blackmore may recommend a partial or total replacement of your shoulder joint. Pain associated with osteoarthritis, severe fractures and failure of conservative treatments may necessitate replacement surgery.
Patients with arthritis of the shoulder are candidates for partial and total shoulder replacements, which involve replacement of the arthritic joint with prosthesis.  The treatment options for shoulder replacement include a hemiarthroplasty (replacement of the humeral head or 'ball') or total replacement of both the ball and socket (glenoid). Other methods of surgery include resurfacing hemiarthroplasty and reverse total shoulder replacement.
Shoulder surgery can be performed in all age groups, however not all patients are candidates. Many factors including the anatomy of your shoulder, the severity of injury, previous injury, body type and previous surgeries all play a part when deciding the approach that is most suitable for you.
During your appointment with Mr. Blackmore, you will have a discussion regarding how appropriate shoulder surgery is for you, the risks and benefits, type of implant and your expectations of surgery.
The Decision to Have Treatment
The decision to have surgery should be made after your consultation with Mr. Blackmore, once you are satisfied with the information provided to you. The decision is yours and should not be taken lightly. During your consultation we will discuss the results you want, the surgery to be done, the reasons as to why a particular approach is more suitable than others, and the long-term goals and outcome to be expected.
Pre-Surgery
Once you have decided to go ahead with surgery, the below gives an example of what may happen before your procedure:
1  You will be provided with an instruction pack with hospital forms and a list of all of your pre-operative appointments
2  You may require routine blood tests and other investigations prior to your surgery, to ensure you are fit and able to have a general anaesthetic
3  You may require a pre-operative check with a physician to assess your general health and medications
4  You will be asked to stop smoking as long as possible pre-surgery, to improve your surgical outcome and rehabilitation.
Day of Your Surgery
On the day of your surgery you will be admitted to the hospital. Your anaesthetist will meet with you and discuss the anaesthetic options with you, as well as post-operative pain management, including the pain medication you will take home with you from hospital.
Immediately prior to being transferred to the operating room, your operation site will be shaved and cleaned, and you will be asked to change into a gown. From there you will be transferred to the operating room, and put under a general anaesthetic.
Immediately After Your Operation
You will wake up in the recovery room with intravenous drips in your arm, and your vital signs will be monitored. You will likely wake up with an ice pack on your shoulder. You will also wake up in a sling or immobilser to keep your shoulder in the correct position. Staff will assess how stable you are, and once ready, you will be transferred to the ward.
There are a number of risks post-surgery, and these risks will be discussed with Mr. Blackmore during your appointment, and pre-surgery.
Depending on your surgery, you will remain in hospital for 1-5 days, and depending on your needs, you will either return home or move to a rehabilitation facility.
At Home Following Surgery
After you have returned home from hospital or from a rehabilitation facility, you will follow a specific rehabilitation protocol depending on your individual surgery.
You will discuss your individual rehabilitation with Mr. Blackmore as well as therapists in hospital depending on your individual situation.
Activities such as walking and general mobility are recommended as soon as you are able, whilst high impact activities and sport is restricted for a number of months to allow the shoulder to heal. You may need to modify your sleeping arrangements at home, as it can be uncomfortable sleeping in a sling or immobiliser.
Mr. Blackmore will see you approximately 2-3 weeks post operatively for an initial check-up, and you will have regular reviews for approximately 18 months.
If you ever have any unexplained pain, swelling or redness or if you feel generally poor, you should contact Mr. Blackmore's room as soon as possible.
Risks and Complications
As with any major surgery, there are potential risks involved, which can be general and specific to shoulder surgery.
These include general health and anaesthetic risks including allergic reaction to medications or general anaesthetic, complications with nerve blocks and nerve damage. General medical risks include heart attack and stroke, kidney failure, blood loss, prolonged hospitalisation and rarely death.
Other complications directly relating to shoulder surgery can include:
Wound Infection
Pain or bleeding around the incision site
Separation of Wound Edges
The general and specific risks of surgery will be discussed with you prior to your surgery, and we will ensure you are fully informed prior to your decision to go ahead with surgery. Although the majority of our patients are complication-free, it does not mean that everyone will have the same outcome, and you must be aware of these risks prior to making a decision.
We welcome any enquiries regarding shoulder surgery, please call (03) 9928-6188, or via our online web form or email.
Post-operative rehabilitation
Pectoralis Major Repair Post-Operative Rehab Protocol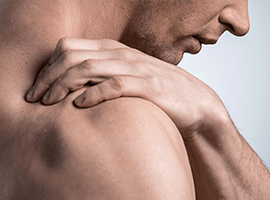 For your first appointment, we ask that you arrive 10 to 15 minutes prior to your scheduled appointment time in order to complete the necessary paperwork. Please make sure that you bring all X-rays and scans and your doctor's referral.
Although we do our best to keep to time, we hope you understand that on occasion we may be running behind due to factors beyond our control.